Two James Dinner at Three Cats Cafe
History of Hooch and How to Enjoy It, Dinner with Two James Distillery.
Did you know that there are more classic cocktails made with gin than with any other spirit? The difference between scotch and whiskey? That rum has a fraught history mired in colonialism, slavery, economic oppression and organized crime?
Enjoy a delicious four-course meal presented by Three Cats Cafe and designed to complement the array of cocktails while you learn the history of hooch and revel in the appreciation of these spirits and more from local leading expert, Benjamin Senseney of Two James Spirits in Detroit.
Friday, September 21 from 6-9pm.
$85 dinner includes a craft cocktail and samples of spirits.  Purchase tickets here: Two James Dinner
Remember when your mother told you not to play with your food? Apparently Chef Matt Schellig never got the message. This accomplished and experienced chef known for his playful nature as well as his impressive background (he's a CIA grad, the former owner of the much-loved Aunt Olive's Good Food 2Go, and created in the kitchens of well-known restaurants such as Rattlesnake Club, Shiraz, A Matter of Taste, Duet, and No.VI Chophouse, to name a few) has created an exciting menu to show off his talents and sense of humor.
Three Cats Cafe along with Chef Schellig is thrilled to bring you the What The??!! Dinner featuring 10 or more dishes to delight, excite and tickle your tastebuds. Come have some fun and get a belly full of laughs and fabulous food.
Price is $85
September 29, 2018
Cocktails at 6 p.m. Dinner at 7 p.m.
Tickets available:What The??!! Dinner 
Names of the dishes are listed below. Exact menu will be a delicious surprise for you!
Ahhh!, Que Tal!, WA-hoo!, Hey!, Boo-Ya!, Amore!, Snap!,
ABSO-_______-Lutely!,Wham! and finally, Exhale!
Open Mic Nights
Join us for our open mic nights this fall. Musicians, spoken words, storytellers, all are welcome.  Just show up to perform. The mic is open from 6:30pm–9pm. The bar is open and light snacks are available.
Looking to host an event?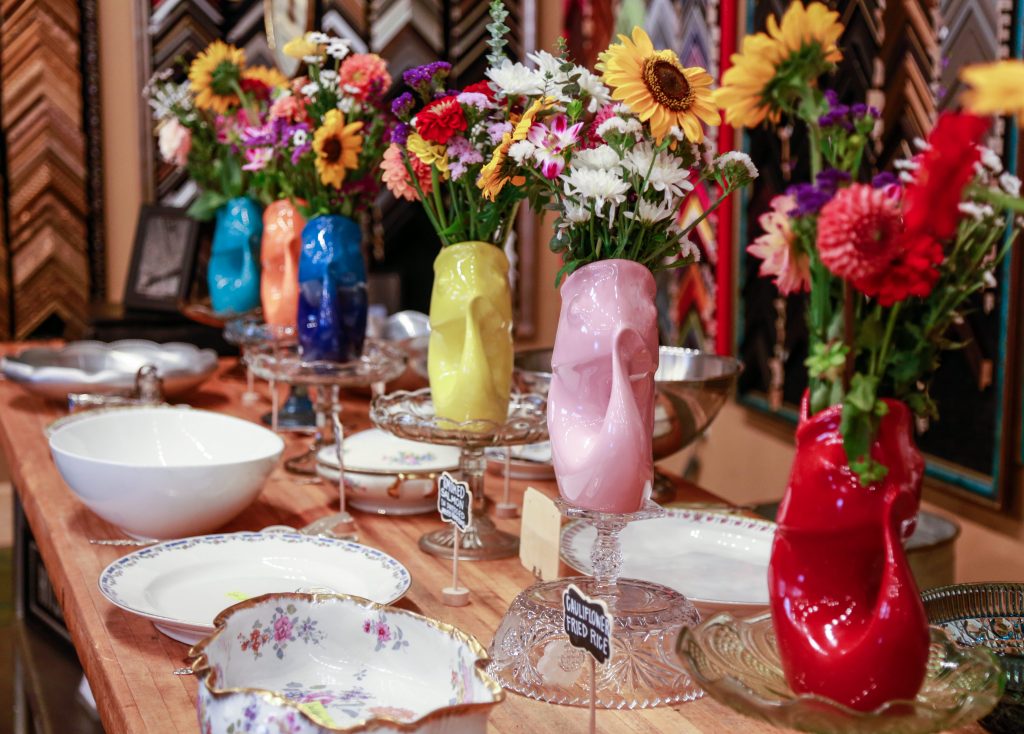 Ready for a party? Three Cats Cafe is here to make it fabulous.
It's easy to be the hostess with the mostest when someone else does the work. That's exactly what you will find at Three Cats Cafe; the perfect place for your next event, whether it is an intimate luncheon or a major extravaganza.
From the moment you see the guest of honor's name up in lights on the marquee to their final bite of hand made desserts they will be delighted. Tables set with mixed matched vintage china and silver, fresh flowers, and fabulous food, all served in the historic Clawson Theater.
Your menu will be customized for you, your guests and your budget. Want to have a mimosa bar at your event? No problem we have a full bar.
Looking for entertainment, too? Fire spinner or a clown, a DJ or an accordion player, we can help find you the perfect performer. Our cafe is easily accessible from anywhere in the Detroit Metro area and parking is easy and free.
Whether you are planning a luncheon for 8, a shower for 50 or a reception for 120, your guests will never forget your party at Three Cats.
 For more information E-mail Yvonne at Yvonne@threecatscafe.com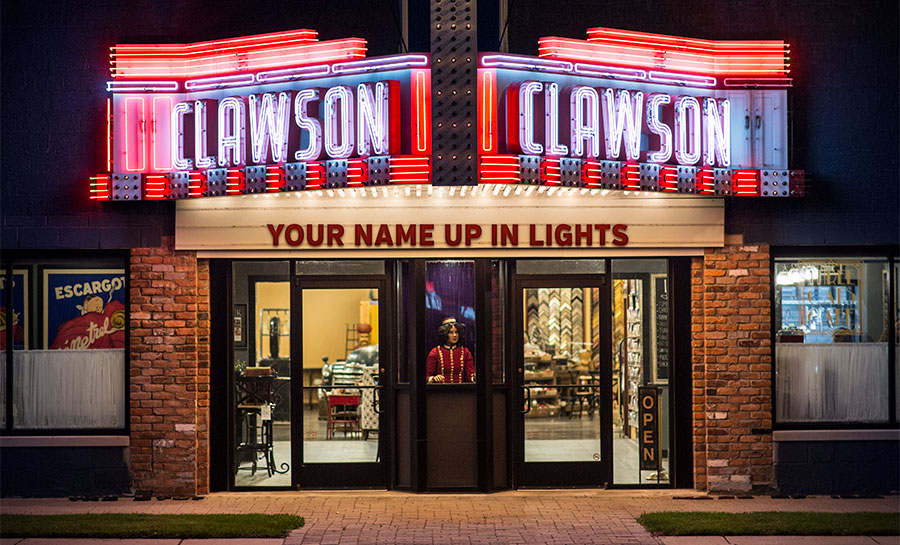 Would you like your name up in lights? Now you can rent the marquee out front. Whether you're having an event at The Show or Leon & Lulu, or if you just want to feel like a star, contact Julie at events@leonandlulu.com to set it up.