Hoptoberfest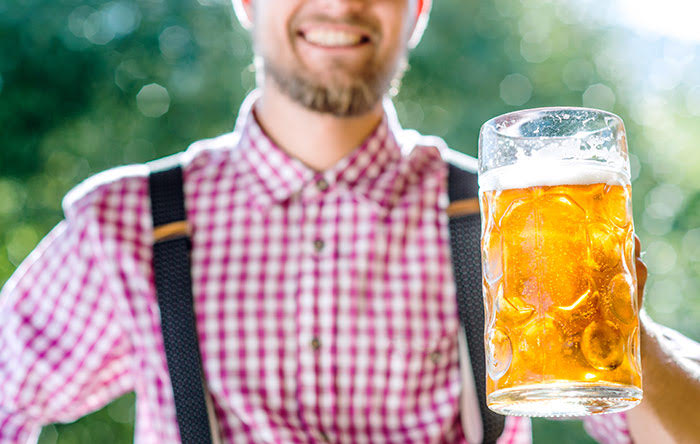 Loosen up your lederhosen because Hoptoberfest is coming to Three Cats Cafe on October 18 from 6-9pm.
Join us for a night of delicious German inspired food and learn a little something about the brewing process. A brewer from Axle Brewing in Ferndale will be here giving out samples of different styles of beer and sharing his knowledge with you.
Menu:
1st course
Pickled egg on horseradish aioli
2nd course
Brotsuppe (pumpernickel bread soup)
3rd course
Pork rouladen
Hops Spätzle
Pickled beets
4th course
Black Forest gateau
$40 per person. Includes 4 course meal, a lesson on beer and brewing and multiple samples of beer. Purchase tickets here: Hoptoberfest Tickets
Clandestine Cuisine

Clandestine Cuisine. Quite the curious title for Chef Matt Schellig's Nov. 3 pop-up dinner, no? Well, Chef Schellig is cagey, if not profoundly accomplished in not only piquing a diner's interest but in delivering a steller culinary experience as well, and he's bringing that cuisine concept to Three Cats Cafe located inside The Show at Leon and Lulu in Clawson.
Schellig's idea of Clandestine Cuisine is to surprise and delight a discerning diner with an experience in which the customer gets only a few delicious clues and catchy titles (Boo-Ya!, Wham! Amore!) about what is to come from the kitchen. The chef won't tell us much about his culinary extravaganza but here's what we know:
Taleggio, truffles, tomatoes, taters and toasted almonds will join ginger, wasabi, bone marrow, root vegetables, ravioli, white chocolate, passion fruit and a delicate white fish from Hawaii called Wahoo for this one-of-a-kind 10-course or more meal. There's more, of course, but we've been sworn to secrecy.
Schellig, known for his playful nature as well as his impressive background (he's a CIA grad, the former owner of the much-loved Aunt Olive's Good Food 2Go, and helmed kitchens of well-known restaurants such as Shiraz, A Matter of Taste, Duet, and No.VI Chophouse, to name a few) has created this exciting menu to show off his talents and sense of humor and it promises to delight.
If we've aroused your curiosity and enticed your tastebuds, come join us Saturday, Nov. 3 for some fun and get a belly full of laughs and fabulous food. Besides, this is the night we set back the clocks, what better way to spend that extra hour?
Dinner is $65; cocktails and wine available for a nominal additional fee.
Cocktails at 6PM, dinner at 7PM.  Purchase tickets here: Clandestine Cuisine Tickets
Open Mic Nights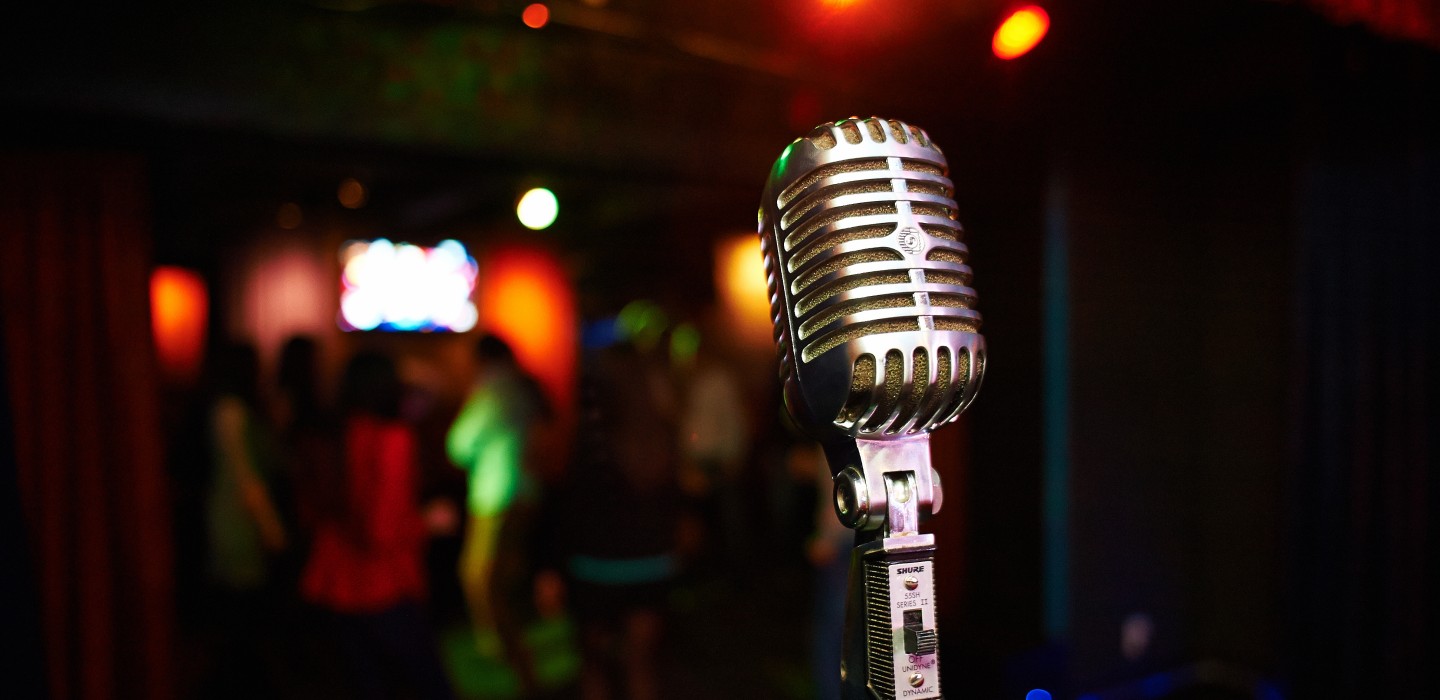 Join us for our open mic nights this fall. Musicians, spoken words, storytellers, all are welcome.  Just show up to perform. The mic is open from 6:30pm–9pm. The bar is open and light snacks are available.
Host your event here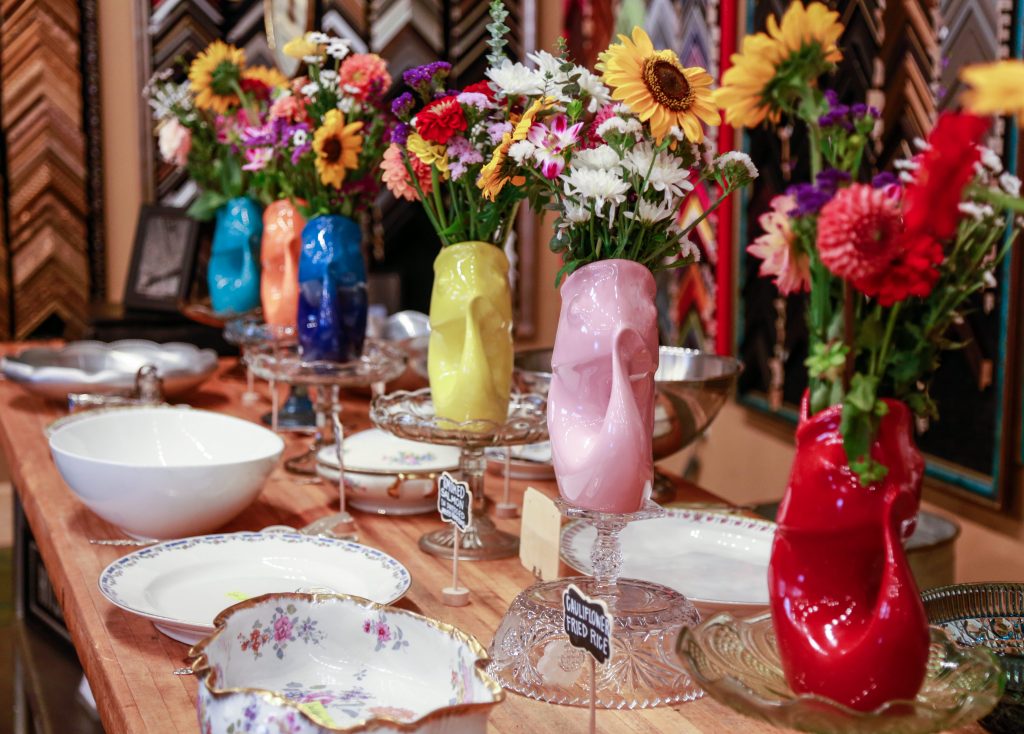 Ready for a party? Three Cats Cafe is here to make it fabulous.
It's easy to be the hostess with the mostest when someone else does the work. That's exactly what you will find at Three Cats Cafe; the perfect place for your next event, whether it is an intimate luncheon or a major extravaganza.
From the moment you see the guest of honor's name up in lights on the marquee to their final bite of hand made desserts they will be delighted. Tables set with mixed matched vintage china and silver, fresh flowers, and fabulous food, all served in the historic Clawson Theater.
Your menu will be customized for you, your guests and your budget. Want to have a mimosa bar at your event? No problem we have a full bar.
Looking for entertainment, too? Fire spinner or a clown, a DJ or an accordion player, we can help find you the perfect performer. Our cafe is easily accessible from anywhere in the Detroit Metro area and parking is easy and free.
Whether you are planning a luncheon for 8, a shower for 50 or a reception for 120, your guests will never forget your party at Three Cats.
 For more information E-mail Yvonne at Yvonne@threecatscafe.com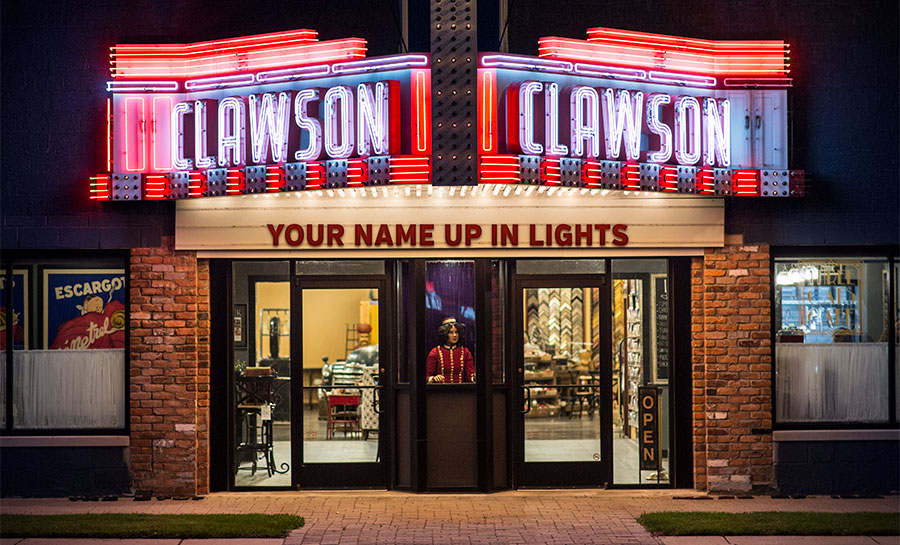 Would you like your name up in lights? Now you can rent the marquee out front. Whether you're having an event at The Show or Leon & Lulu, or if you just want to feel like a star, contact Julie at events@leonandlulu.com to set it up.