Matt Prentice is making takeout dinners fabulous once again.
These dinners are designed to eat at home. Each includes a complete meal with dessert. The choices change daily. These yummy entrees will keep in your fridge for six days so feel free to stock up.
We suggest using your nice china, good silver and lighting candles.
Need wine? We can deliver that, too.
Click here to Order Online  or, simply call Three Cats at (248) 900-CATS by 1:00pm and we will have three dinners ready for you to pick up or have delivered between 2:00-6:00pm.
You can choose the meal of the day or the meals from two days prior if you wish to mix and match. No substitutions please.
Delivery Fee:
Less than 5 miles  $5 |  5-10 miles  $10  |  10-15 miles  $15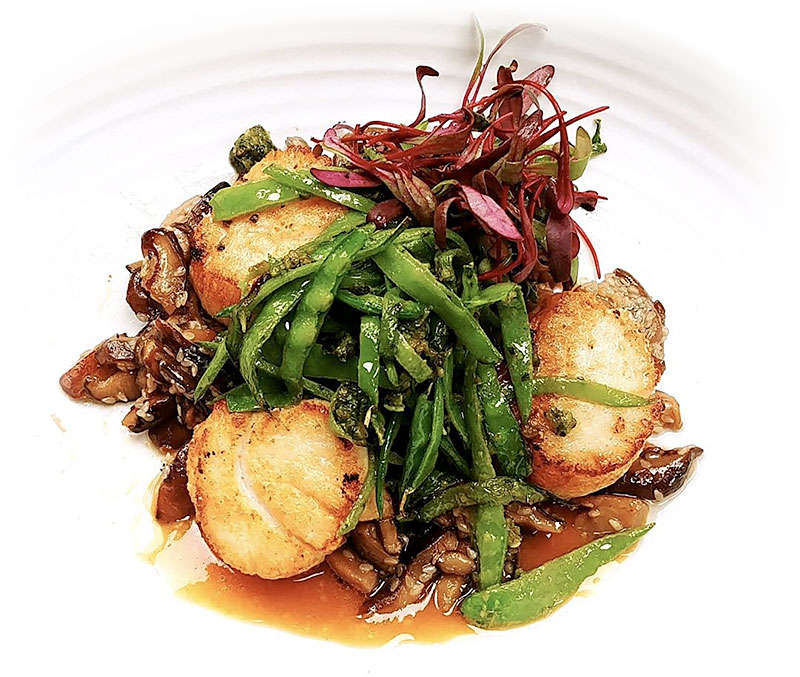 MONDAY, NOVEMBER 23
Chicken Wild Rice Potage
The Best Stuffed Cabbage, Sweet and Sour Sauce, Mashed Potatoes, Green Beans
Chocolate Pot Du Crème
TUESDAY, NOVEMBER 24
Wild Mushroom Bisque
       Cedar Planked Salmon, Cranberry Beurre Balance, Southern Green Beans, Rice
 Bread Pudding
WEDNESDAY, NOVEMBER 25
THANKSGIVING PICK UP ONLY- HAVE YOU ORDERED YET? ONLY $28.00 PER PERSON
THURSDAY, NOVEMBER 26
CLOSED FOR THANKSGIVING
FRIDAY, NOVEMBER 27
  Vegan Sweet and Sour Cabbage Borscht
             Sauteed Chicken Scallopini Marsala, House Made Pasta, Harvest Vegetables
 Chocolate Pot du Crème
SATURDAY, NOVEMBER 28
Foley's Boston Clam Chowder
Braised Certified Angus Beef Brisket, Horseradish Infused Jus, Mashed Potatoes, Harvest Vegetables
Apple Crisp
ADD QUARTS OF SOUP
Each day we will have a variety of great scratch made soups made with the finest of ingredients. Many will be vegan or vegetarian, but all will be a delicious respite along with a hunk of bread! Soups are $15 a quart; simply ask for the varieties available when you call in.
ADD FRESH BAKED BREAD
We will have fresh baked crisp Traditional Rye and Molasses Laced Pumpernickel available every day. The loaves are large (3 pounds) and can be purchased either whole or hand sliced for only $6.
ADD A BOTTLE OF WINE
Canyon Run Sauvignon Blanc $7
Kiona Sweet Riesling $12
Bishop's Peak Chardonnay $18
Skyfall Merlot $18
Hedges CMS Red Blend $18